What is a DANGLA®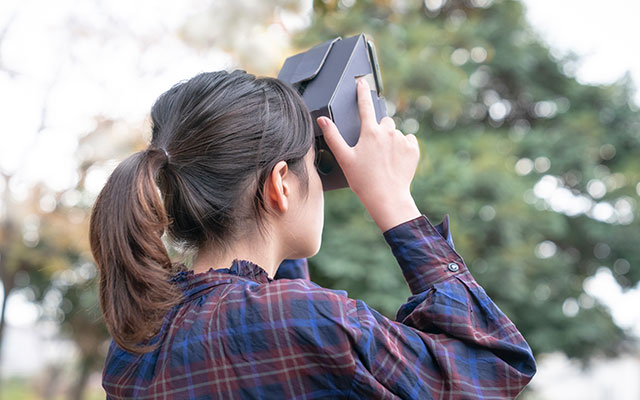 Display device for experiencing MR
Dangra® is cardboard MR glasses. An inexpensive and lightweight cardboard material is combined with a proprietary WWMR lens, half mirror, and mirror. Experience MR / VR / AR content full of realism.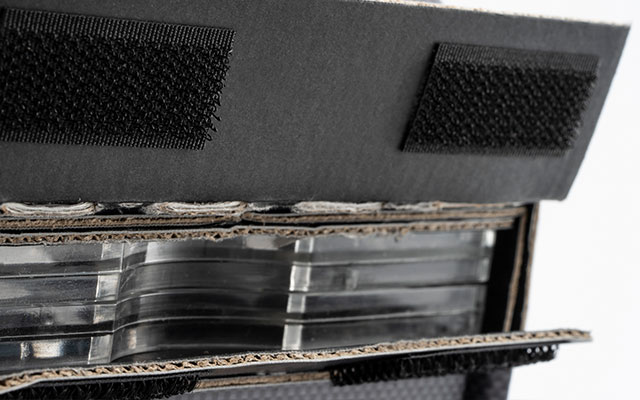 What is a WWMR lens?
WWMR lens is derived from:
W...Double convex lens (two eyes)
W...2(double) sheets overlapped
MR...Lenses designed specifically for mixed reality
An aspheric lens with a unique design that makes it easy to focus on an object when looking through with both eyes.
In addition, the patented and acquired intellectual property rights related to this device are as follows.
・DANGRA trademark registration application 2018-74095
・HOLOGLA trademark registration application 2018-101719
・Augmented Reality Providing Device Patent Pending 2019-89829

In the park! At home!
Easy MR experience
DANGLA is a tool that allows you
to enjoy MR anywhere you have a smartphone.
DANGLA enables MR experience anywhere:
$65.00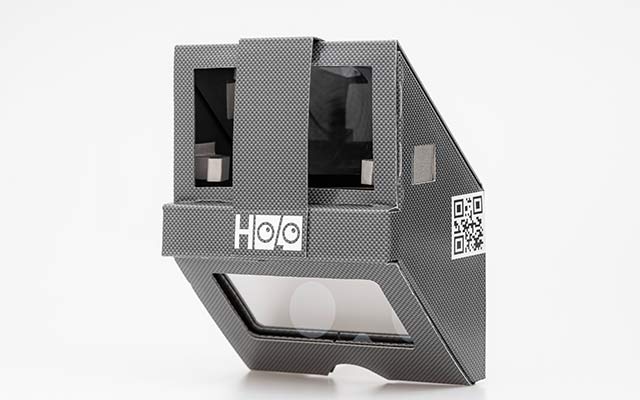 Electronic Commerce
Supported smartphones

・iPhone 6s or later (ARKit installed, recommended to update to the latest iOS)

・Android 4.4 or later.
Usage environment and how to use
Shipment status
DANGLA is assembled and shipped. There is no need to assemble the body.
Supported smartphones
DANGLA does not come with a smartphone for content display. Please prepare your smartphone separately.
iPhone 6s or later (ARKit installed, recommended to update to the latest iOS)
Android 4.4 or later.
*Enjoy MR content with a free application
DANGLA Apps
Download the app. After launching the app, insert your smartphone into the smartphone slot. Please enjoy MR content.
Two electrostatic screen tap switches are mounted on both sides. One of the advantage is ease of control, such as content interactivity and intuitive operability.
If you remove the WWMR lens set in the lens slot, you can use it as monocular glasses. It can also be used by those under 13 years of age who are underdeveloped.